Our requirements. Your profile?
You already read a little about who we are looking for and what's important to us in the section on suppliers for finished products, packaging and raw materials. We'd like to be a little more specific so that you can decide whether your profile matches our requirements: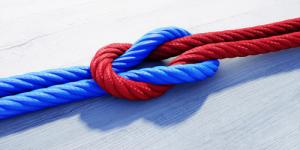 Certification
In the light of our comprehensive quality management system, the following certificates are essential, depending of course on the type of product:
GMP for pharmaceuticals 
DIN EN ISO 13485 for medical products 
IFS for foodstuffs (food supplements)
Conditions
It goes without saying that the price is a significant factor for us. But always in combination with quality and fairness.
Drive
One of the secrets of EVP's success is its speed and flexibility. We develop product ideas quickly, identify new trends at a very early stage and adapt articles to meet changing requirements or markets within the shortest space of time. So we need partners who can keep up with us, partners who are fast and flexible across the board – from submitting an offer to changing product formulation.
Keeping to schedule
We attach great importance to reliability and meeting deadlines. Our customers depend on us, both in the regular listing business and for special offers with an exact timeframe. We must be able to depend on you as a business partner to the same extent.
Quality
High quality is right at the top of our priority list. Where health products are concerned, quality is the key to customer satisfaction and thus to customers' confidence in our portfolio. This applies all the more to retailers who vouch with their name for the quality of the articles we supply. Your company and ours are a good match if you place similar high demands on the quality of your products or services to us.
Creativity
Market success calls for convincing ideas and smart solutions. So we want partners who play an active, creative part, supporting our growth with their know-how and powers of innovation.
Are our values your values?
We look forward to hearing about your company and what you have to offer.