EVP | Euro Vital Pharma – variety, creativity & tailor-made service for your range of OTC health products
Top supplier for non-pharmacy pharmaceuticals, medical devices and food supplements
Hamburg-based Euro Vital Pharma GmbH is the German market leader for private labels in the field of consumer health care. In our overall range of more than 300 articles, we offer for example Germany's biggest own portfolio (IPs) of non-pharmacy pharmaceuticals, for which we take the responsibility for our customers as pharmaceuticals entrepreneur and/or manufacturer. Irrespective of product category, all articles comply with the highest quality standards and are based on over 25 years of company history and professional experience.
> 50products developed in the last 3 years
> 20medical devices (IPs)
> 40
marketing authorisations for OTC pharmaceuticals
One-stop shopping – a strong partner for the retail trade in Germany and worldwide
EVP offers you OTC products for a wide variety of indications in all the usual dosage forms. Our finished products feature full service (marketable products) including product approval, dealing with complaints about quality and liaison on all regulatory issues. And of course, you can count on EVP's flexibility and reliability when you need it for maintaining stocks of your listed articles and delivering them to the central warehouse or another location.
Product formats
Solid (all types of tablets/dragees/capsules)
Gummies/chewing gums
Granulates/powders
Sprays
Semi-solid (creams etc.)
Liquid (phials, syrup etc.)
Other (e.g. pens/roll-ons)
Indications
Calming & nerves
Cough & Cold
Skin, hair and nails
Circulation & cholesterol
Stomach & digestion
Kidney & bladder
Rheumatism, muscles & joints
Vitamins & minerals
Other (e.g. bathing, wellbeing)
Categories
Non-pharmacy pharmaceuticals
Medical Devices
Food supplements
Vitaminised food
Cosmetics

Market expert and strategic partner
The market is evolving at a rapid rate, products sometimes have a short life, and the consumer expects new products that meet his needs even better. In this context, EVP is more than just a wholesaler with a complete range of products: we think outside the OTC box in other product categories, too; we have an eye on current consumer trends and identify gaps in the market. As market experts, we help you put together your own range of products – always with an awareness of our customers' brand identity.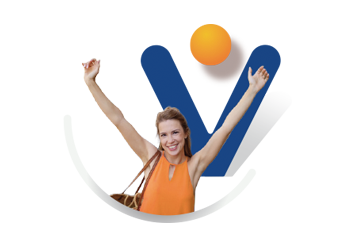 ​
Creativity and expertise for successful ideas
One of EVP's special strengths is the combination of market insight, innovative power and expert know-how in the development and marketing of consumer health-care products. Whether these are 'customized', developed specially to meet an individual client's needs, or as a pro-active offer derived from our internal pool of ideas – our interdisciplinary development teams create exciting, high-return products.
Our services – an overview
For the best possible customer service, our portfolio covers market analysis, concept & development, placing on the market and the complete supply chain – supported by well-founded consultation with the client at all levels.
Continual screening and evaluation of OTC market segments, market and trend research
Consulting and client care for EVP customers and the corresponding product portfolio (key account management)
Development of new products and improvement of existing ones
Talks with suppliers about the realisation of new products
Documentation of the product development process
Development of product formulations including calculation of nutritional values
Advice on ingredients
Support and advice on compliance with the legal requirements
Coordination of the entire procurement and production process
Long-standing and wide supplier network
Quality control of suppliers
Final product approval by EVP DRA
Storage & distribution of finished products
Find out here which retail channels and product categories we are the right partner for.