Quality Management
Checked down to the last detail - our business is perfection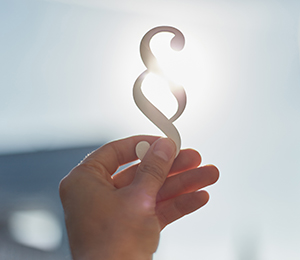 Our quality management system is subject to continual monitoring and improvement to ensure high product quality and the fulfilment of all binding requirements for the marketing of the product category concerned. We want to make sure that our customers can rely on the high standards of our products and the manufacturing processes at all times.
Our quality management system meets the requirements of GMP (Good Manufacturing Practice) and of ISO 13485 (for medical products) and ISO 9001.
EVP is regularly audited by independent bodies and has been obtained the following certificates:
A manufacturer is only as good as his suppliers. That's why we attach great importance in our quality assurance to maintaining and constantly monitoring a qualified chain of suppliers. We subject our suppliers to extensive qualification and evaluation and carry out regular on-site audits.
Smooth-running processes are essential. That's why we carefully document all issues relevant to quality and provide an effective risk management. We make sure that deviations are corrected and prevented; we evaluate complaints and produce product-quality reviews.
The consumer needs someone to talk to. Our customers don't need to deal with consumers' quality enquiries – we do that. EVP has a team of qualified experts available to coordinate and answer consumer questions on all product categories, from pharmaceuticals to foodstuffs.
Effective quality management system for all product categories
Qualified supplier chain up to market release
Specialists available to advise on quality issues and answer consumer enquiries