Market Insights & Range Analyses
Market insights – figures, data and facts for strong products and successful customers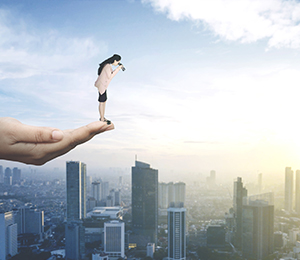 We use extensive market and trend analyses to lay the foundation for the successful development of new products, systematic portfolio management and the optimum support for our customers, both national and international.
To this end, we record and analyse in particular the development of the German and European OTC markets with all relevant market players and products and take up general food trends or social megatrends that we then apply to the OTC sector.
With this detailed quantitative and qualitative knowledge of the market, we evolve new product ideas and innovative concepts, both proactively and on behalf of our customers. We evaluate their market chances, sales potential and optimum specification at the outset, guaranteeing our customers maximum security for their decision-making. The customer not only has the certainty that we'll keep him fully informed about attractive new market niches or existing gaps in the product range; we also supply him with regular suggestions for modern products with strong consumer appeal.
Always up-to-date on current consumer trends and product standards
Experts for news and trends on ingredients and dosage forms
Informed in detail about our customers, their product ranges and their market position
Social developments, changing values and consumer trends influence the OTC market
We are experiencing increasing importance of self-medication as a response to the challenges and also the many options of modern life: people are no longer passively 'consuming' health services and products ('health recipient'), they are now playing an active role in managing their own performance and health ('health manager'). People are making greater demands on their own wellbeing: it's no longer enough to just be 'healthy', and unlimited information, communities and new technologies are showing more and more potential for improvement. At the same time, people have less time available nowadays, and the pressure to achieve is greater. As a result, new target groups and needs are constantly emerging, providing in turn many different options for innovative concepts and new health products.