Regulatory Affairs & Manufacturer Function
DRA expert – in every role and for every customer's requirements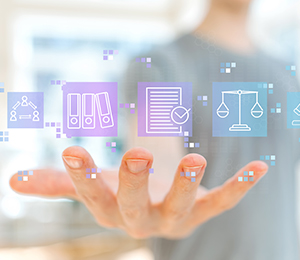 Drug Regulatory Affairs (DRA) are a matter for the experts: our specialist staff are qualified down to the smallest details, and ensure that our products comply with all relevant regulations in every phase of the product life cycle. The DRA team is also an important source of support for our customers in all regulatory issues.
In order to facilitate the sale of pharmaceuticals for our customers, we provide full service for our products: we accept the responsibility stipulated as the marketing authorisation holder, manufacturer (manufacturing authorisation, GMP certificate) and/or pharmaceuticals entrepreneur – always with the legally required competent staff, of course.
You decide what role you want us to play:
Pharmaceuticals entrepreneur with full responsibility (also licence owner for some registered products, alternatively fellow distributor) and manufacturer, i.e. EVP takes responsibility at all stages up to the marketing of the product 
or
Manufacturer only (if you as a customer want to play the role of pharmaceuticals company yourself, e.g. with your own shares discussion rights).
Our services as a pharmaceuticals entrepreneur:
Our information officer ensures that the labelling complies with legal requirements.
We maintain a pharmacological vigilance system run by a qualified person pharmaco-vigilance  , i.e. we monitor product safety by reporting and evaluating undesirable side-effects with the aim of taking the appropriate measures to minimize risks.
We guarantee that the product is marketable and ensure its life cycle.
We guarantee compliance in any advertising with the marketing authorisation and with the Drugs Advertising Law. 
We have a system to deal with complaints and recalls.
We ensure that all information and reporting requirements set by the authorities are complied with.
We guarantee a suitable quality assurance system for all these processes
Our services as a pharmaceuticals manufacturer:
We assume the market release of the product. This includes checking the production and testing results against the marketing authorisation and/or the specification, ensuring the qualification of the suppliers, guaranteeing manufacture in accordance with GMP, and evaluating deviations.
We carry out product quality reviews (PQRs) and follow up studies in cooperation with the licence owner.
But our Quality & Regulatory Affairs department doesn't only deal with pharmaceuticals. It also supervises the correct market release of the product, markets it, and ensures that our other articles retain their market presence: medical devices, food supplements and cosmetics.
Our strengths
Extensive portfolio of own non-pharmacy pharmaceuticals and medical devices (IPs)
Full service for all stages of regulatory responsibility with flexible grading as the customer wishes
High level of advisory competence and expert know-how from the pharmaceuticals sector also available for non-pharmaceutical products