Product Development
Product development with all-round service: from the idea to the shelf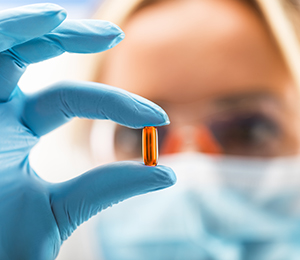 Success starts with a good idea. But creating a new product, especially in the OTC segment, calls above all else for a great deal of expertise. Our customers benefit here from our substantial experience in product development of non-pharmacy pharmaceuticals, medical devices, food supplements and cosmetics. 
Customer-specific all-round service: Based on your requirements, but also on our own ideas, we produce an overall concept and ensure that this is in line with both market needs and all criteria of scientific and regulatory feasibility.
To ensure that the new product is soon ready for the market, we give our customers thorough advice on all current regulatory requirements (including product law and claims). We quickly clarify with our wide-ranging supplier network any questions relating to produceability. And last but not least, we support the design of a packaging that will help the new product achieve good sales.
Quality, safety and reliability are part of our company's DNA. That's why we maintain a comprehensive QM system (according to GMP, ISO 13485 and ISO 9001) for each of our products.
Integrated approach – individual customer support from idea-finding and formulation to the finished product 
Focus on the customer – products developed exclusively to give you a headstart over the competition
Expertise – know-how and experience derived from several hundred successfully developed products